Description
The 156 LEDs Solar Flood Light is made of die cast aluminum with tempered glass cover. This very bright commercial solar flood light will definitely meet your needs for both high-quality and reliability. With 156 SMD  LED bulbs generating 1092 lumens, the total brightness equals that of a 225 watts electric light, which is perfect for sign lighting, monument lighting or any other objects that need powerful illumination. This commercial grade solar flood light can also be used for area lighting like sport fields, horse arenas and parking lots. The coverage area is approximately 30′ x 50′.
Energy is generated during the day by an 13.5 volts/15 watts solar panel and stored for use at night by a rechargeable 11.1 volt/8Ah Li-Ion battery which is conveniently mounted on the back of the solar panel. The LED solar flood light also features an over charge/discharge protection circuit. It will automatically light up when the sun goes down and stay on for 10-12 hours.
The included RF remote control allows on/off, dimmer and timer operation. It will operate up to 60 feet away.
RF Remote Control options:
ON/OFF
Dimmer (10%, 30%, 50%, 70%, 100%)
Timer (2 hrs, 4 hrs, 6 hrs, 8 hrs, 10 hrs)
The commercial LED solar flood light is designed for ground mounting. Ground or wall mounting hardware for the solar panel is included.  Flat surface mounting hardware is included for the LED floodlight. An optional pole mounting bracket for the solar panel is available. A 9 feet wire with waterproof connectors is supplied. It connects the lithium battery (located behind the solar panel) to the LED flood light.
Solar Goes Green SGG-F156-3T 156 LEDs solar flood light features a 3 year warranty for the LED flood light, 1 year for the solar panel and a 90 day warranty for the remainder of the product. We offer free shipping. Shop with confidence and at a low price at Greenlytes store.
Possible applications:
Commercial and residential signage
Accent lighting for trees, monuments, buildings
Flag lighting
Driveways
Parking lot lighting
Disaster areas
Horse arena lighting
Camping areas
Security lighting
This very bright solar flood light is perfect for use as a security light
It is suitable for area lighting or even for signs and billboard lighting. It can also be mounted on a 18-20 feet pole; in such situation it will properly illuminate a 50′ x 30′ area.
It has an on/off switch for those who don't wish to let the photocell controls the light from dusk to dawn. One of the best advantages of this solar light is that the solar panel and batteries provide enough power to run the LEDs all night long.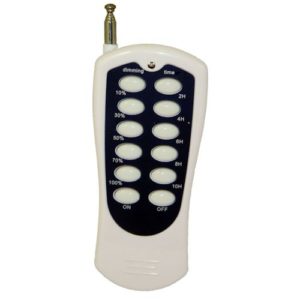 Solar Goes Green 156 LED Solar Flood Light use SMD LED lights that last much longer than traditional light bulbs. This light is one of the brightest on the market and will accommodate the most demanding lighting projects.
SMD LED technology coupled with Lithium battery technology and remote control with dimming/timer capacity make this solar powered flood light one the best investment you can make.
If you're looking for a good quality and very bright solar flood light, the SGG-F156-3T is the answer.