You are here:
Home
›
Solar Flood Lights
Solar Flood Lights
Greenlytes LED Solar Flood Lights feature state of the art technology allowing you to easily and quickly illuminate your outdoors, objects, business signs, etc. Each light is specifically engineered for reliability and high brightness. Our LED flood lights are manufactured with high quality and durable materials able to withstand the wear and tear of the outdoors. With solar panels, bright LEDs and rechargeable batteries as part of each unit, your light fixture is guaranteed to be low maintenance. Check our selection
With a day of sunlight, your LED solar flood light battery will charge with the necessary juice to power it through the night. In addition, the built-in photocell will detect the time of day, whether dusk or dawn, and turn on the unit depending on whether light is needed. You will never have to worry about whether you turned the outside lights on.
Click here for more details about the SGG-F108-2T Commercial Grade Solar Powered Flood Lights 108 LED
OUR SOLAR SIGN LIGHTS CAN BE USED FOR MORE THAN JUST OUTDOOR SIGNAGE
Greenlytes bright solar lights can also be used to highlight features, objects or to simply create a unique mood in your garden by highlighting shrubs or trees. If you have a beautiful fountain or statue on your property you can show it off with flood lighting. Solar powered flood lights can also provide lighting for safety purposes (on a walkway, doorway or even a garage or shed). They are a great option for all your low maintenance lighting needs.
Every solar flood light features:
Single stand-alone solar panel
SMD LED module
Lithium battery pack
Electronic control (charge controller, photocell, over charge protection, etc.)
Mounting bracket
Manufacturer warranty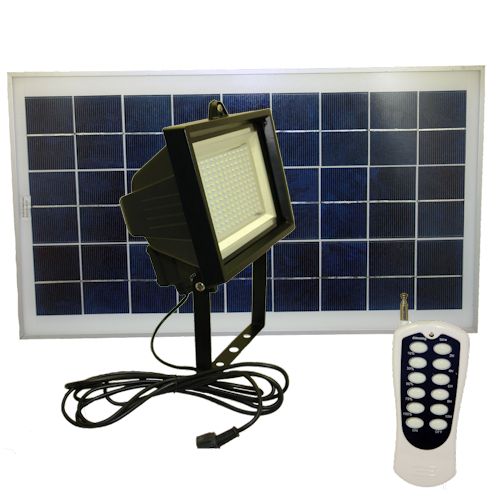 Solar LED floodlights are perfect for any outdoor area lighting
They come with various mounting options (wall, post or pole mounted) and do not involve any electrical connection, therefore they are ideal for DIY installation.
Most solar floodlights have an on/off switch. This feature allows to turn the unit on or off manually if necessary.
Super bright solar powered flood lights are suitable for both residential and commercial use
They provide a powerful lighting which makes them perfect for illuminating entrances, yards, landscapes, terraces, pathways,and garages. They will also perfectly work for illuminating parking lots, commercial signs and billboards.
Our commercial solar flood lights use the latest in LED technology
Most our floodlights are fit with SMD LED (Surface-Mounted-Device Light-Emitting Diode) which are brighter than traditional LED. Click here for more details about SMD LED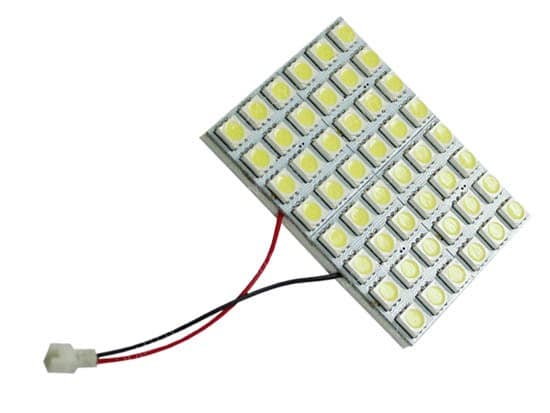 SMD LED MODULE
Our LED flood lights are guaranteed to be of the highest quality and latest technology
Browse our site for the best prices and shop with confidence that you won't be paying for more than the product you need. All our commercial solar flood lights feature a manufacturer warranty.
Showing all 9 results