Description
The Gama Sonic Imperial Bulb Solar Post Light is a single lamp head which caries a bulb with 11 ultra-bright LED.
This solar LED bulb is designed to last up to 10 years and looks like a regular electrical light bulb. The only difference is that it is a low-voltage light bulb specially designed for Gama Sonic solar lamps.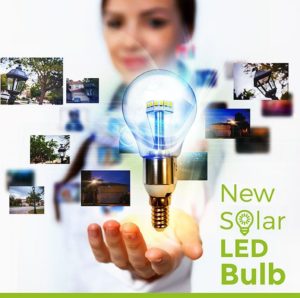 This solar lamp generates enough illumination for your front and back yard. It is perfect for electric or gas-powered lamp post replacement.
With its 19th-century look and beveled glass panes, this elegant solar lamp will definitely add style and beauty to any place.
Made of cast-aluminum with powder coating, the solar lantern is rustproof and perfectly weatherproof.
Installing the solar lamp post is simple. Find the best area (do not place it in a shaded location).
Once the fixture is properly installed, the 4 built-in solar panels start charging the Lithium rechargeable battery pack. At dusk, the bulb will switch on automatically to provide convenient illumination all night long.
The Gama Sonic Imperial Bulb Solar Post Light is available in 2 options:
With pole (GS-97B-S)
Without pole (GS-97B-F)
Video Gama Sonic Imperial Bulb Solar Post Light
Features:
Bulb with SMD LED
6 foot diameter illumination
Li-ion batteries for longer operation time
Batteries full charge in 8 hours
Operates up to 12 hours when fully charged
4 Efficient solar panels
Automatically turns on at night
Choice of wall, pole and flat mounting
Beveled glass panes
Patented cone reflector
Powder-coated cast aluminum
Weatherproof and rustproof
19th-century gas lamp design
Maintenance free
Easy to install
2 year manufacturer's warranty (Gama Sonic)
Specifications:
Bulb with 11 ultra-bright LED (180 lumens)
2700K
3.2 V/3000mAh rechargeable Lithium battery pack
2 watts mono-crystalline solar cells
Automatically turns ON at night (dusk to dawn sensor)
On/Off Switch
High and Low power switch
Dimensions: 10.5″ x 10.5″ x 22.5″
Pole height: 7 feet
Weight: 23 lbs with pole, 10 lb without pole
Color: Black
Includes: solar post light, LED bulb, Battery pack, Eagle & Acorn finials, user manual and warranty